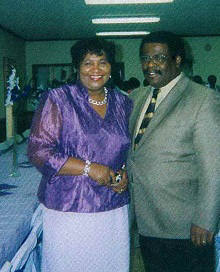 Linda Gordon

First Lady


Being the Pastor's wife is a high calling, a great joy, a great responsibility and a blessing.

In the words of First Lady Gordon, "It is a gift from God, being a Pastors wife. It is very important that I know who I am in the body of Christ. My focus is on pleasing the Father.

God gave him "the Pastor" to me on our wedding day, and I proudly give him back to God. I will stand by his side, pray for him and be his helpmate."